(January 20, 2017) – Founding attorney Larry Miles helped close the sale of two major auto dealerships in Anchorage, Alaska, recently.  "I'm honored to have been involved in the sale of Worthington Ford of Alaska and Mercedes Benz of Anchorage," said Larry.   "This was an enormously complex transaction involving two major auto dealerships, the sale of real property, multiple leases, and the approval of federal regulators."  Larry has been involved in dozens of auto dealership buy-sales over the course of his 35 year legal practice and is regarded within the industry as a leading  auto dealer attorney.
—
(December 21, 2010) – The Miles Law Firm congratulates two of its clients on recent auto dealership transactions in December 2010.  Attorney Larry Miles represented Mr. Carlos Hidalgo in the sale of Folsom Lake Dodge, a major auto dealership located in the Folsom Auto Mall.  Mr. Miles also represented Mr. Perry Falk in the acquisition of an Infiniti dealership in Escondido.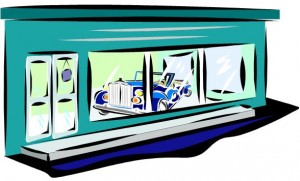 "It is a pleasure to represent our long-time clients in these important auto dealership transactions,"  Mr. Miles noted.  "We are happy for them and also happy that such dealership sales activity may auger well for 2011."
Mr. Miles has represented dozens of auto dealers in dealership buy-sells since 1986.