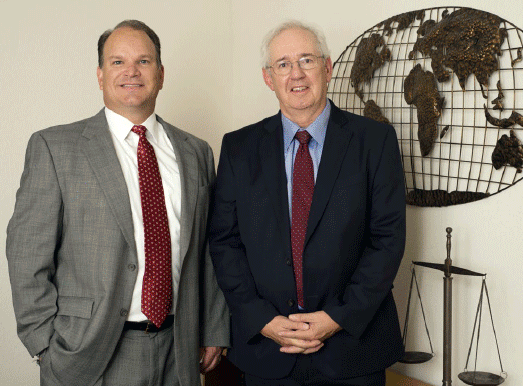 The Miles Law Firm, A Professional Corporation, has changed its name to Miles McLeod, A Professional Law Corporation, recognizing the contributions of long-time shareholder Brady D. McLeod.
"I'm pleased that the firm's name change recognizes Brady's outstanding contributions to the firm's history and his hard work on behalf of our clients for over 14 years," said firm founder Larry Miles. "Brady also exemplifies the firm's commitment to our community with his extensive engagement in a variety of community organizations, including youth sports activities."
A McGeorge law school product, McLeod also has an MBA from Sacramento State University and specializes in business and civil litigation with a particular emphasis in advising auto dealers, auto auctions, and auto finance companies.
McLeod joins Miles, a former VP and General Counsel of the Cal Worthington Auto Group and two-term Trustee of the San Juan School District Board of Education, on the masthead. Founded in 1992, Miles McLeod is recognized by Martindale-Hubbell with its coveted A-V rating for outstanding legal talent and ethics, as well as by their legal peers for outstanding expertise in the area of franchise law.