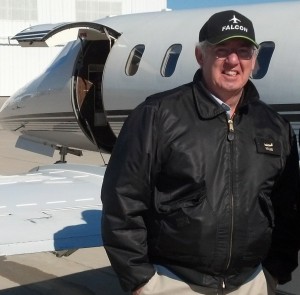 Firm founder Larry Miles earned an FAA Airline Transport Rating ("ATP") in April 2015.  The ATP rating is the highest pilot rating granted by the FAA.
"I'm thrilled to have received this rating," Larry said.  "It represents the culmination of 43 years of aviation and will help me be a better pilot and advocate for pilots."  Larry's aviation practice includes representing pilots as a legal panel attorney for the Airline Owners & Pilots Assn. ("AOPA") and Fixed Base Operators.  He has performed many aviation mediations, appeared before the National Transportation Safety Board, and is a member of the International Air Transport and Safety Bar Assn. and the Lawyer-Pilot Bar Assn.
Larry has been a pilot since 1972 and also has seaplane and Lear Jet (Second-in-Command) endorsements.   He currently flies a Bonanza A36.