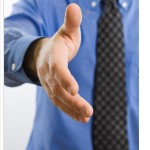 Miles McLeod Law Firm is a premier business law firm representing its varied clients in a whole range of business transactions and commercial litigation.  Founding attorney Larry Miles has represented small businesses for over 30 years, including 7 1/2 years as a General Counsel for Cal Worthington enterprises.  The Firm represents financial institutions, auto dealers and auto auctions, contractors, and other businesses.
Miles McLeod has been involved in hundreds of business buy-sell agreements, and is particularly well versed in buying and selling automobile dealerships.  Miles McLeod has formed countless corporations, partnerships, limited partnerships, and limited liability companies, and can advise you on the form of entity that will best suit your business.  The Firm has counselled many businesses on financing needs, regulatory requirements, and employment matters, even doing investigations of employee complaints involving sexual harrassment and other claims.
Miles McLeod also represents small businesses in commercial litigation.  We are ready for trial, but are open to settlement when it's in the client's best interest.
At Miles McLeod Law Firm, we mean business.